NKN provides a variety of data management and support tools, including cloud storage, online-survey applications, and data discovery tools. Many of these services are freely available to University of Idaho affiliates.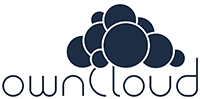 OwnCloud is NKN's cloud storage, similar to DropBox.
How to use OwnCloud:

NKN hosts REDCap, a mature and secure web application for building and managing online surveys and databases. REDCap provides automated export procedures for seamless data downloads to common statistics packages.

NKN's THREDDS Data Server (TDS) is a web server that provides metadata and data access for scientific datasets, using a variety of remote data access protocols (e.g., OPeNDAP, OGC WMS and WCS, HTTP).

Quality data and metadata developed in research projects and documented in NKN's Data Portal is a valuable, long-term asset upon which to develop and build new research and science.

The DataONE Investigator Toolkit is a collection of software tools for finding, using, and contributing data in DataONE.
View the NKN DataONE Dashboard

DataCite is a leading global non-profit organization that provides persistent identifiers (DOIs) for research data. Their goal is to help the research community locate, identify, and cite research data with confidence. NKN has the capacity to issue Digital Object Identifiers (DOIs) through our relationship with DataCite.